ASBN coworks is a new coworking space in the heart of Peachtree Corners. It's the perfect place for entrepreneurs to collaborate, innovate and succeed!
Contact Us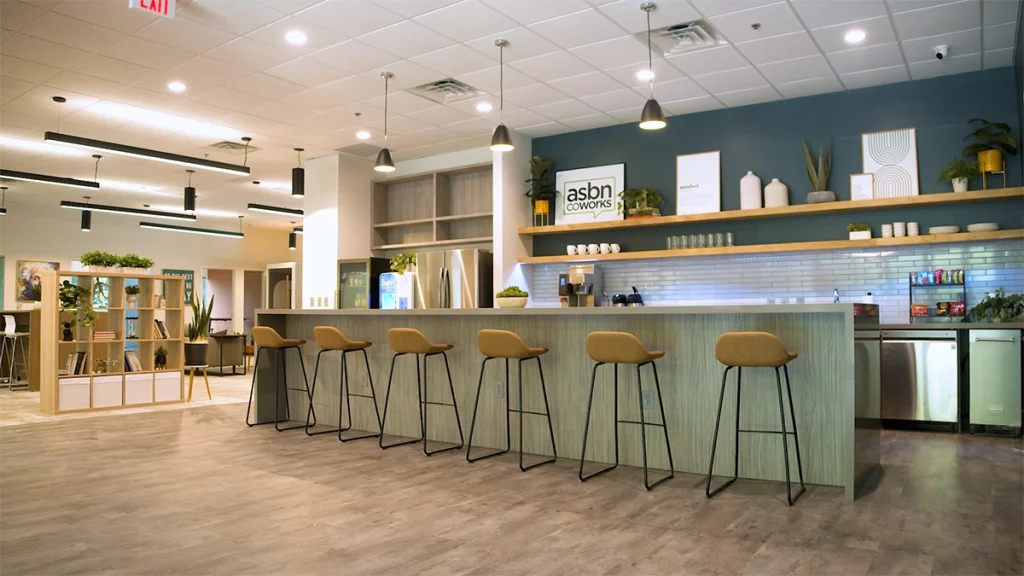 Dedicated Desks
and Private Offices
Whether your working with a team or working solo, we have a desk with your name on it!
Coworking
Space
Everything you need in an inspiring and collaborative environment, with plenty of space to work comfortably.
Meeting and
Event Space
Need space for a presentation or to meet with your team? We have a variety of spaces available with all the perks.
Podcast and
Production Studios
Looking for someplace to host your podcast or produce your corporate videos. We've got you covered.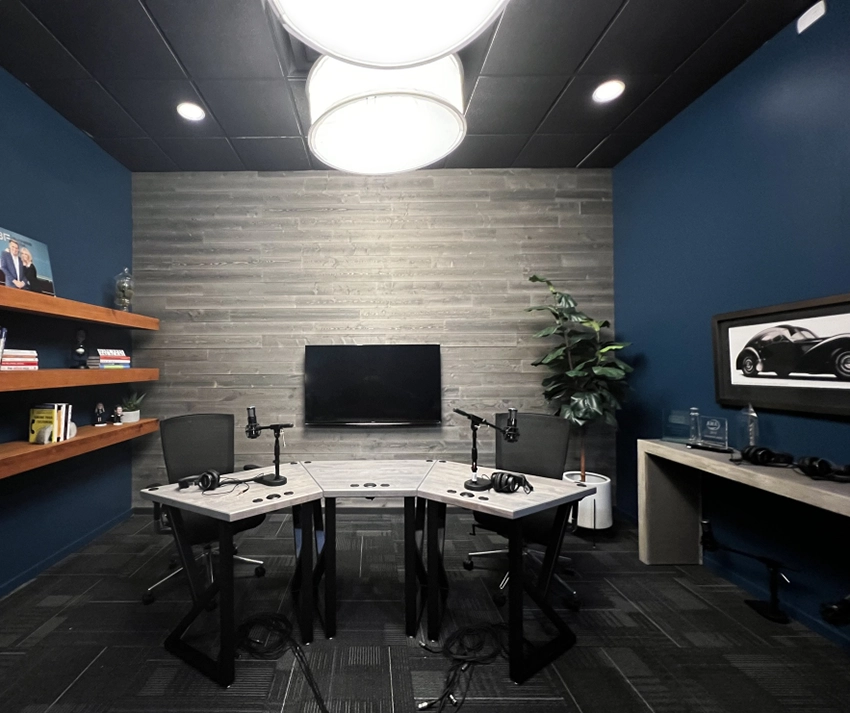 Jim and Bridget Fitzpatrick have always shared a vision of creating a supportive community to help small business owners and entrepreneurs succeed. They have faced the rewards and challenges of running small businesses in a competitive market and realized the importance of collaboration and networking to thrive in their entrepreneurial journey. Thus, ASBN America's Small Business Network was born. ASBN was founded in 2018 to provide small business owners and entrepreneurs the essential resources to start, grow and manage their businesses.
Jim and Bridget's entrepreneurial spirit, combined with their genuine passion for helping small business owners, ultimately led them to create a coworking space that goes beyond just providing a physical infrastructure; it offers a nurturing ecosystem of diverse talents to thrive, synergize, and collectively succeed.
"The atmosphere resonates with creativity, synergy and a sense of camaraderie that is both inspiring and infectious."
"It's not just a workplace; it's a hub of positive energy where diverse individuals come together to connect and thrive."
"This is a coworking space where collaboration feels natural, and where each day brings the opportunity to engage with fellow entrepreneurs, sparking new ideas and fostering growth."